Skip to Main Content
It looks like you're using Internet Explorer 11 or older. This website works best with modern browsers such as the latest versions of Chrome, Firefox, Safari, and Edge. If you continue with this browser, you may see unexpected results.
Questions? Ask Us!!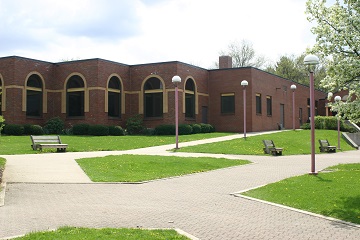 September is National Hispanic Heritage Month
For more information, check out the Monthly Learning Section in Blackboard.
Library Hours
Library Hours
---
Monday & Wednesday
8:00AM-11:00PM
Tuesday & Thursday
9:00AM-11:00PM
Saturday
Closed (will change soon)
Sunday
1:00PM-9:00PM
Hours may change due to weather conditions.
Library Work Study Positions Available
Must be able to work Saturdays.
Description
Work study position located in the library. Will assist the library with circulation desk duties; shelving materials; shelf reading; processing books; t-tape journals; filing microforms; assisting patrons; hourly library headcount checks; maintain supplies; retrieve print jobs; monitor printers; book displays; open and close (if applicable); answer phones; and collect fees. Other duties as assigned
Qualifications
Must be a current student at Wheeling University and eligible for Federal Work Study. Also must be available to work weekends.
Interested
Stop in and talk to Toni or email azbyl@wheeling.edu